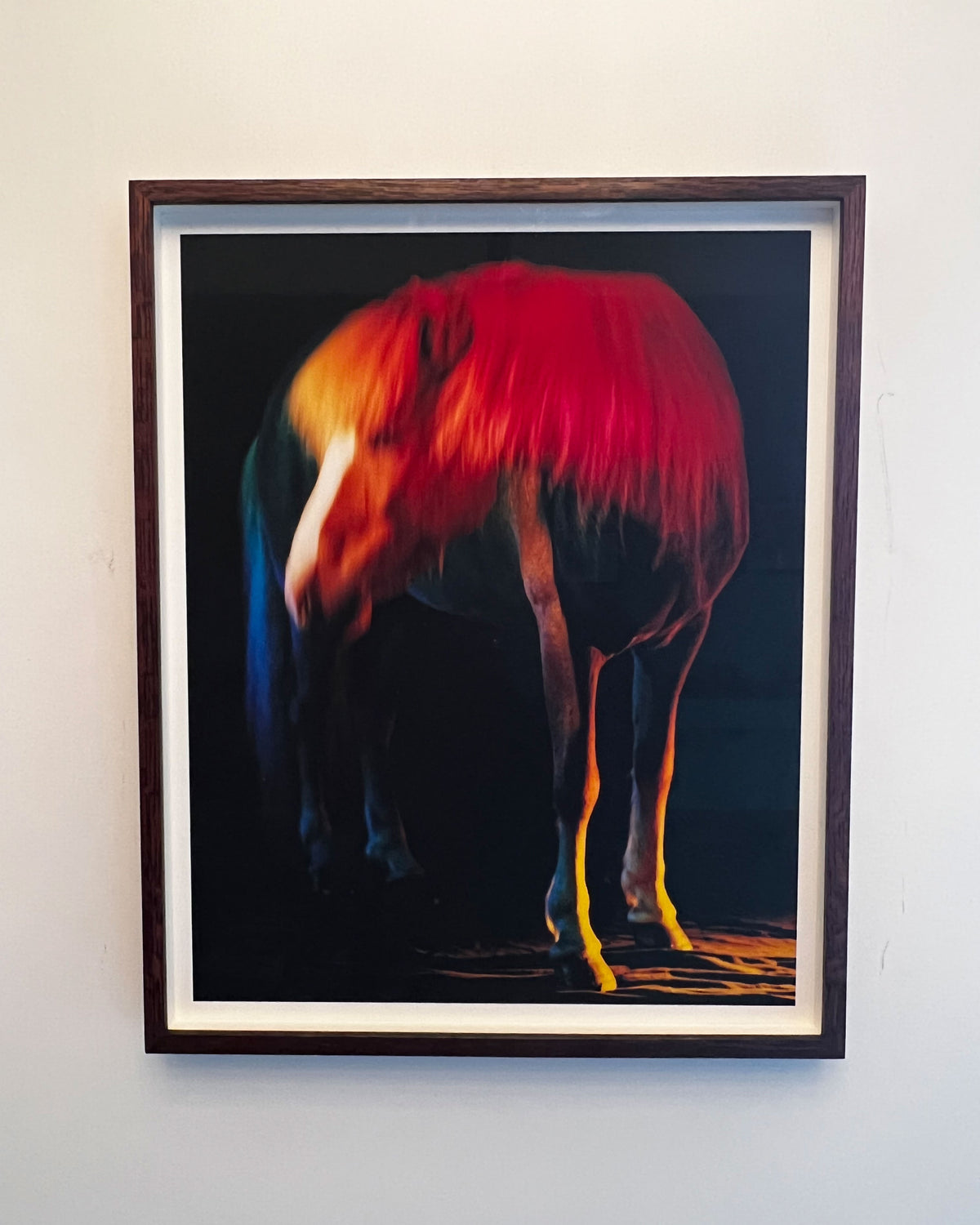 "Gareth is really easy to deal with. Clear, prompt service. Looks great framed"
William M, London, UK, 2023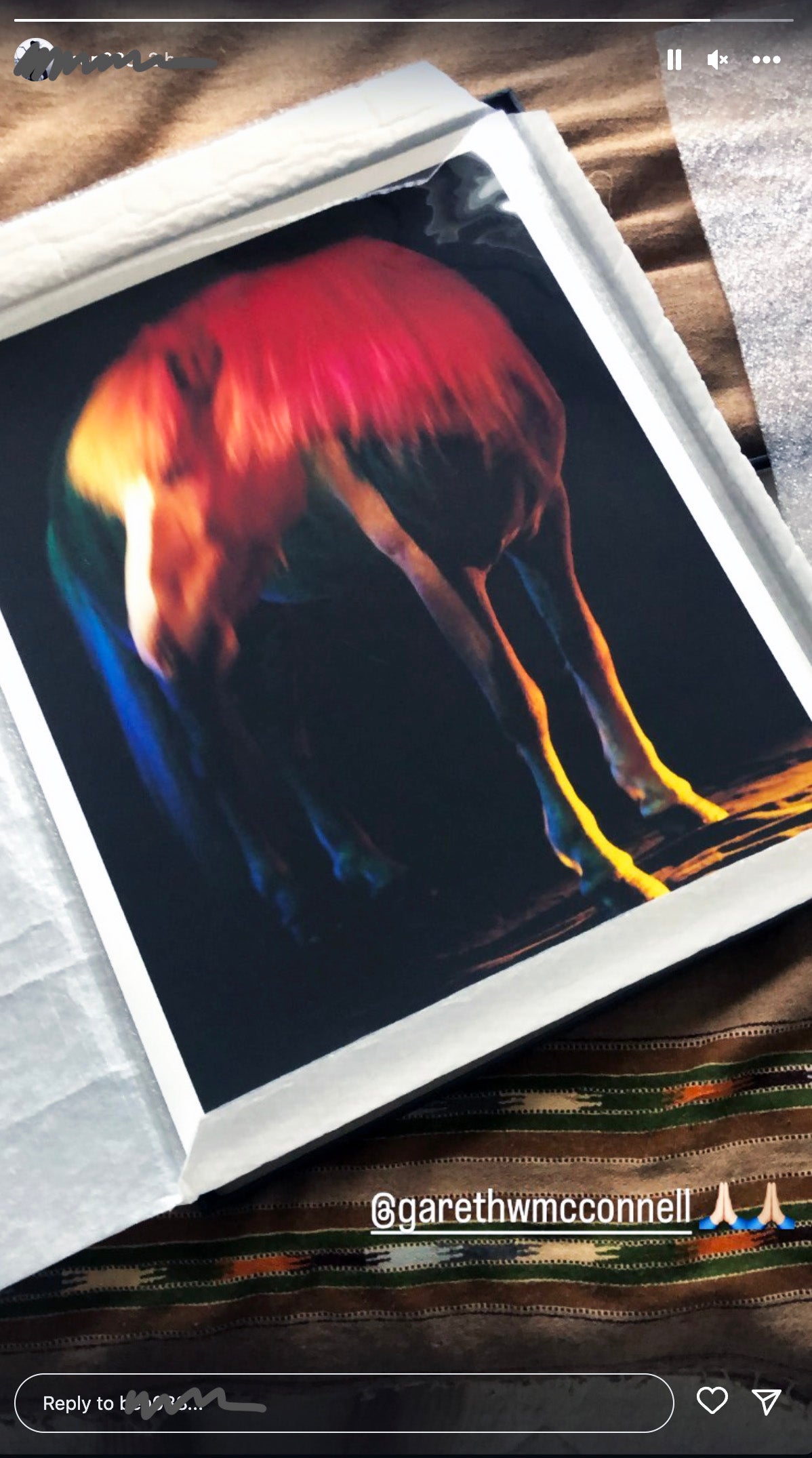 "I've loved Gareths work for a number of years now and am super grateful to have been able to purchase a few of his recent prints - any communication with him as been seamless and prompt and the prints have been sent out to EU without any trouble and in bulletproof packaging - can't thank him enough and excited to see his future projects coming soon! 🙏🏼🙏🏼 Thanks so much again and really grateful for the last one xx It's beautiful! X"
Ben B, Stockholm, Sweden, 2022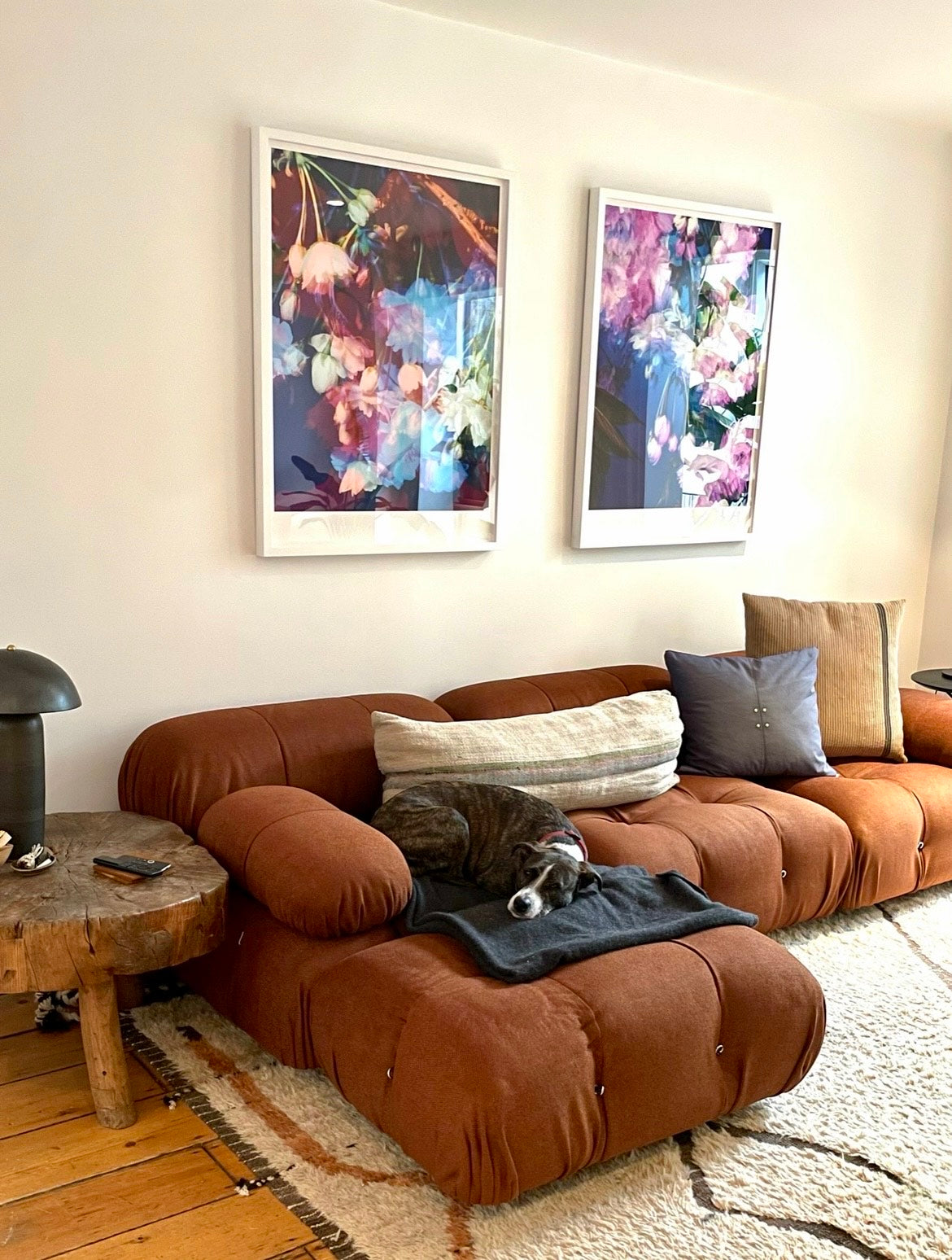 "Gareth's an artist we've loved for years for his singular aesthetic, and the vibrancy and emotive quality of his flower series. Gareth puts the same care into his prints (and interacting with us as buyers) as he does into his art. The saturation of the prints are rich and truly so beautiful. We just ordered additional work from a new series, and feel so honored to be collecting his work."
Jake S and Ryan F, New York, USA, 2022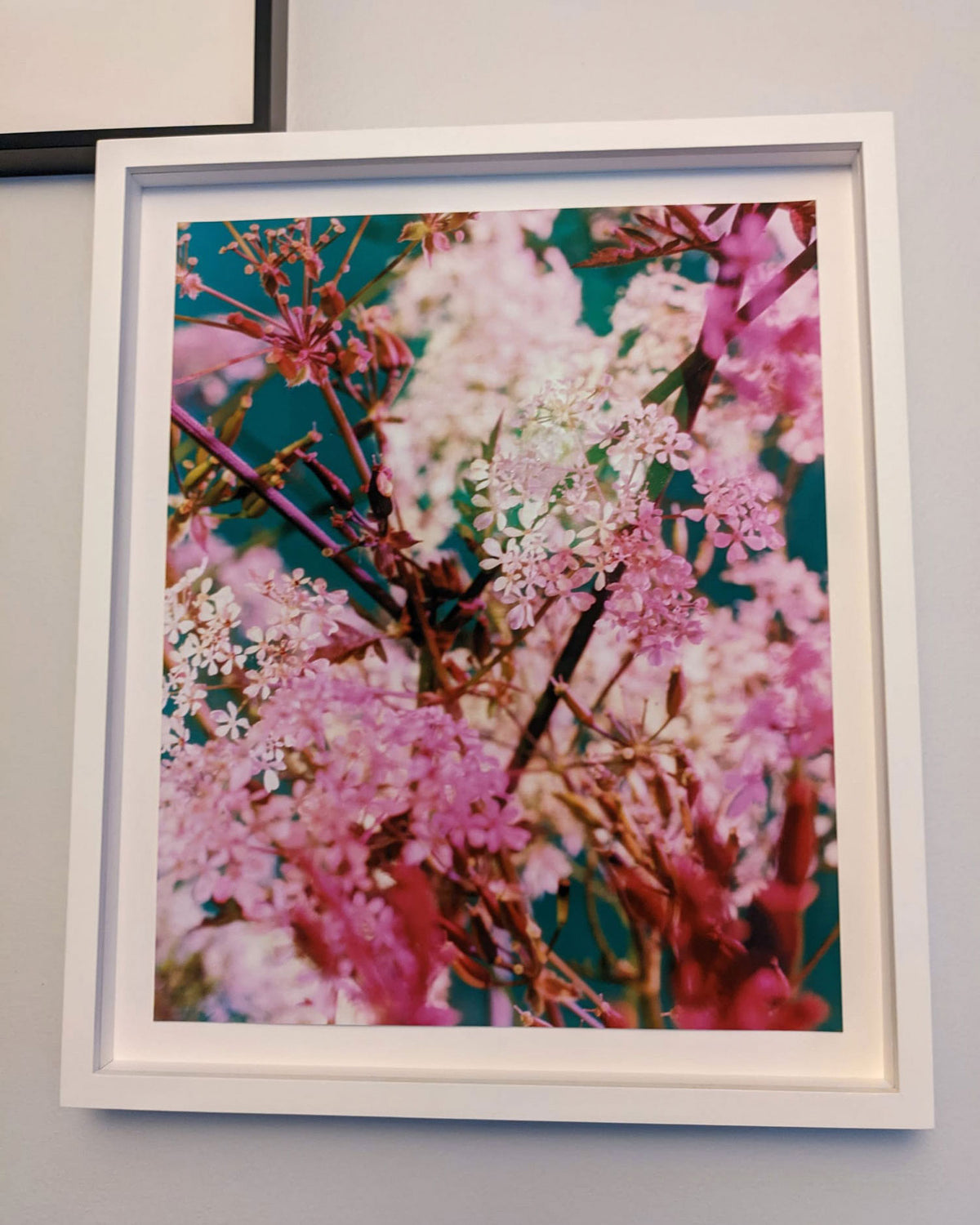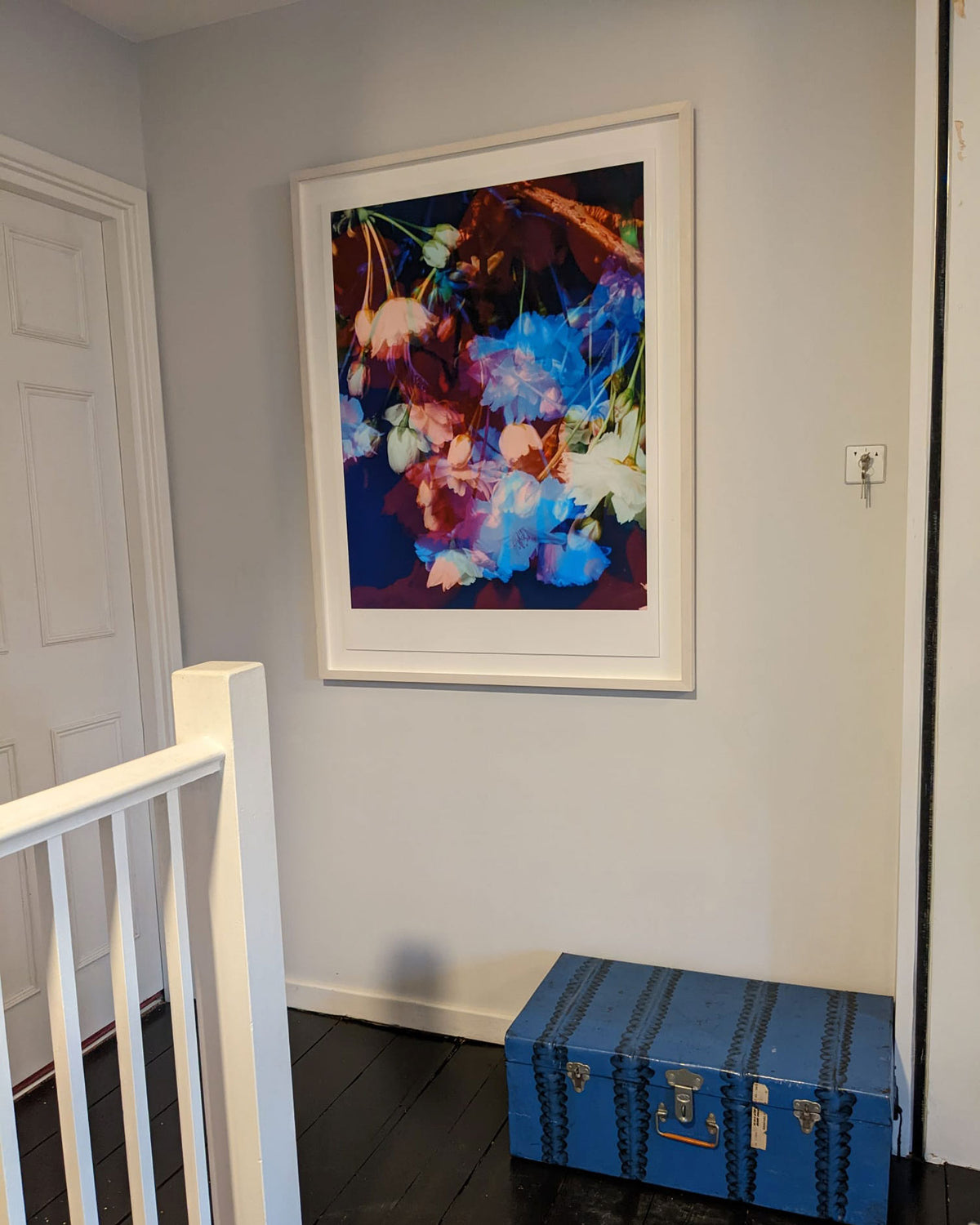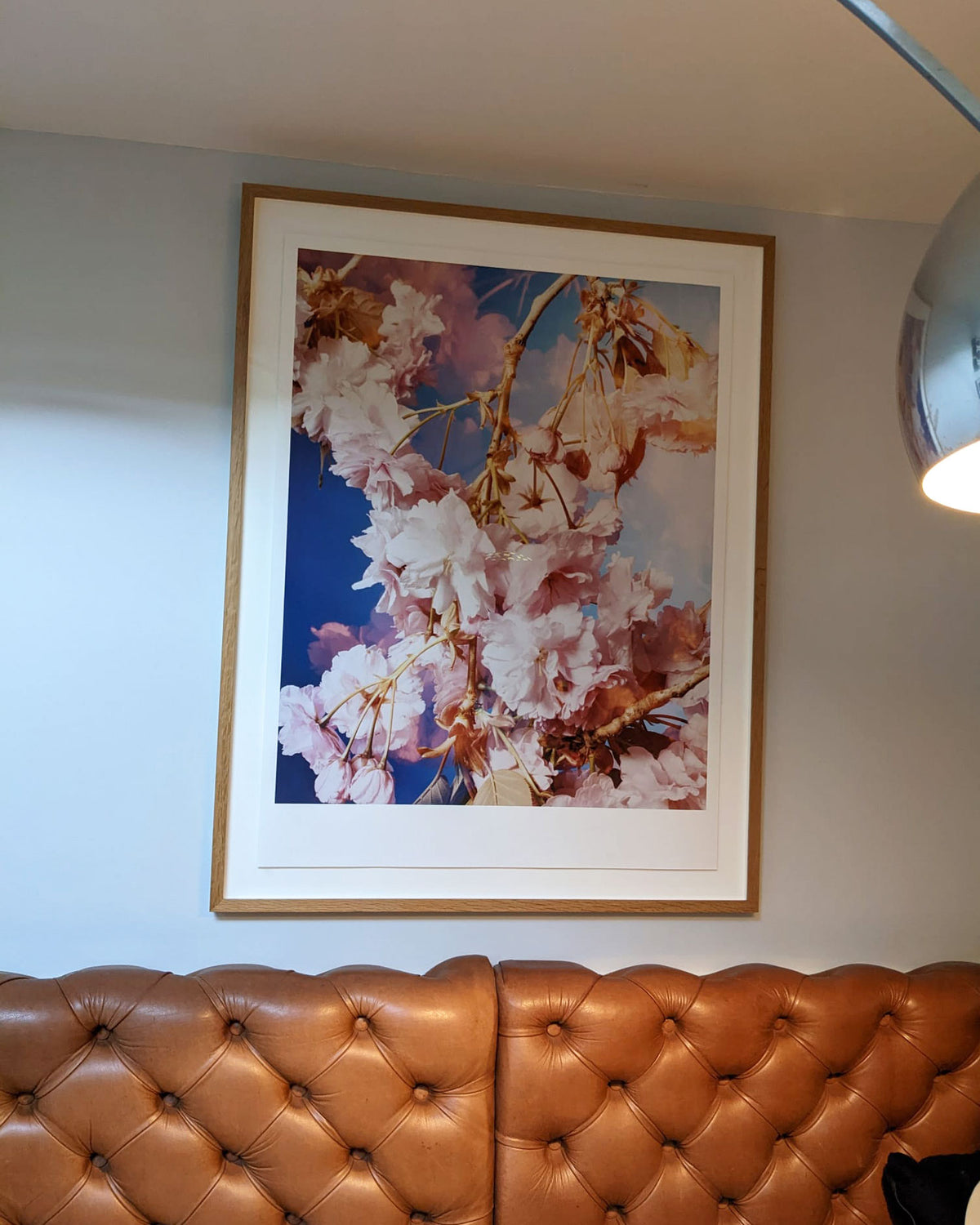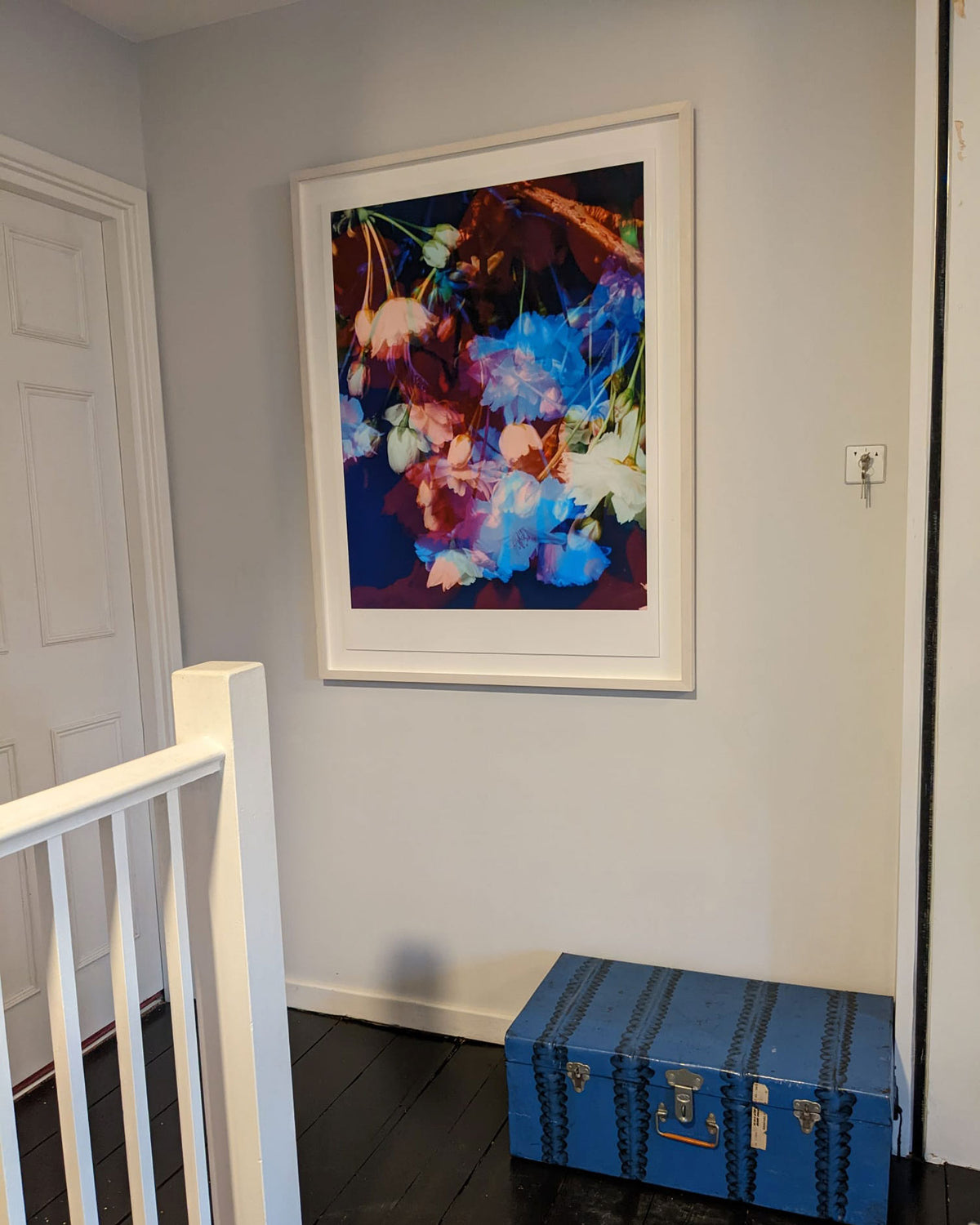 "I absolutely love my Gareth McConnell prints. I have three of them. 2 large and 1 small. They're so vibrant. The pink one makes me think of summertime. And the dark one gives me winter vibes. Love the different layers of colours each piece has. Gareth is so lovely. He came over and advised us on where we should hang our pictures. Also gave us framing advice. Thank you very much!".
Elaine & Caspar, London, UK, 2022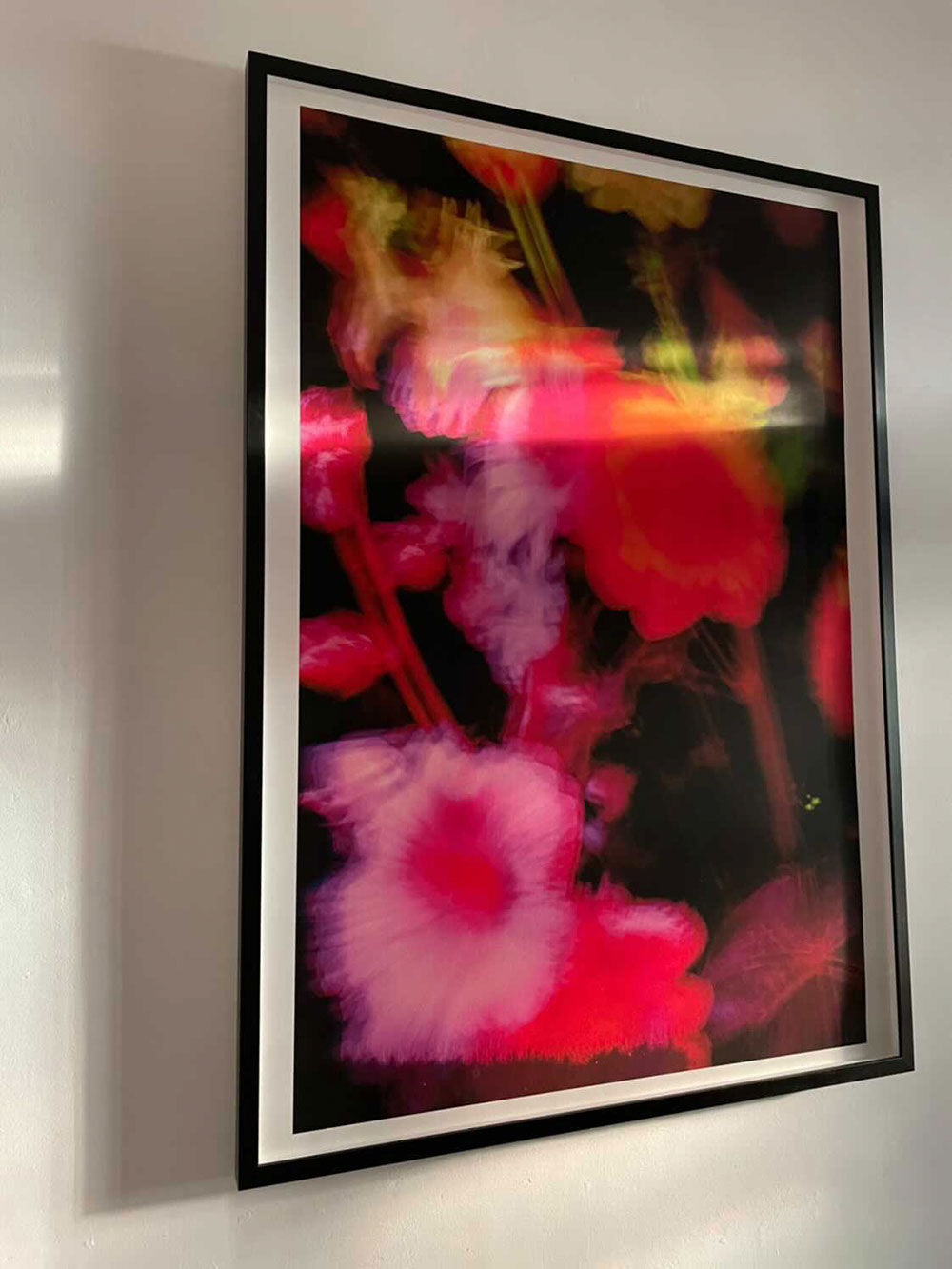 "Gareth's work is wonderful, his bright coloured flowers greet me every time I walk into the house. Very pleasant to deal with, and the beautiful work arrived promptly."
Ben A-F, Margate, UK, 2021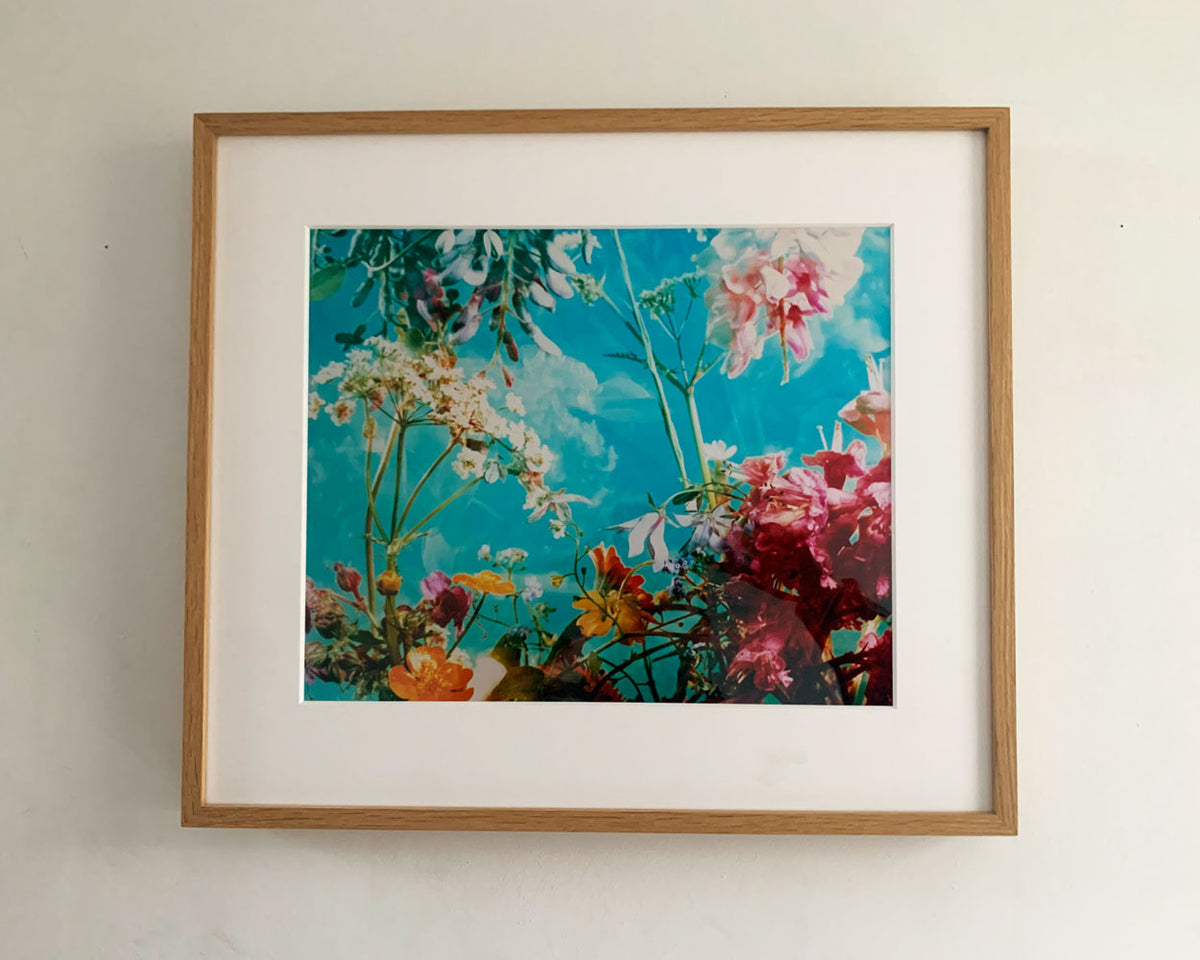 "I have been purchasing art from Gareth, and worked with him on record sleeves and music videos, for more than ten years. His amazing vision and creativity is only matched by the reliability of his propositions. I have the feeling he knows me as much as I know him and I could not be asking for a better artist-collector relationship"
Ivan S, London, UK, 2022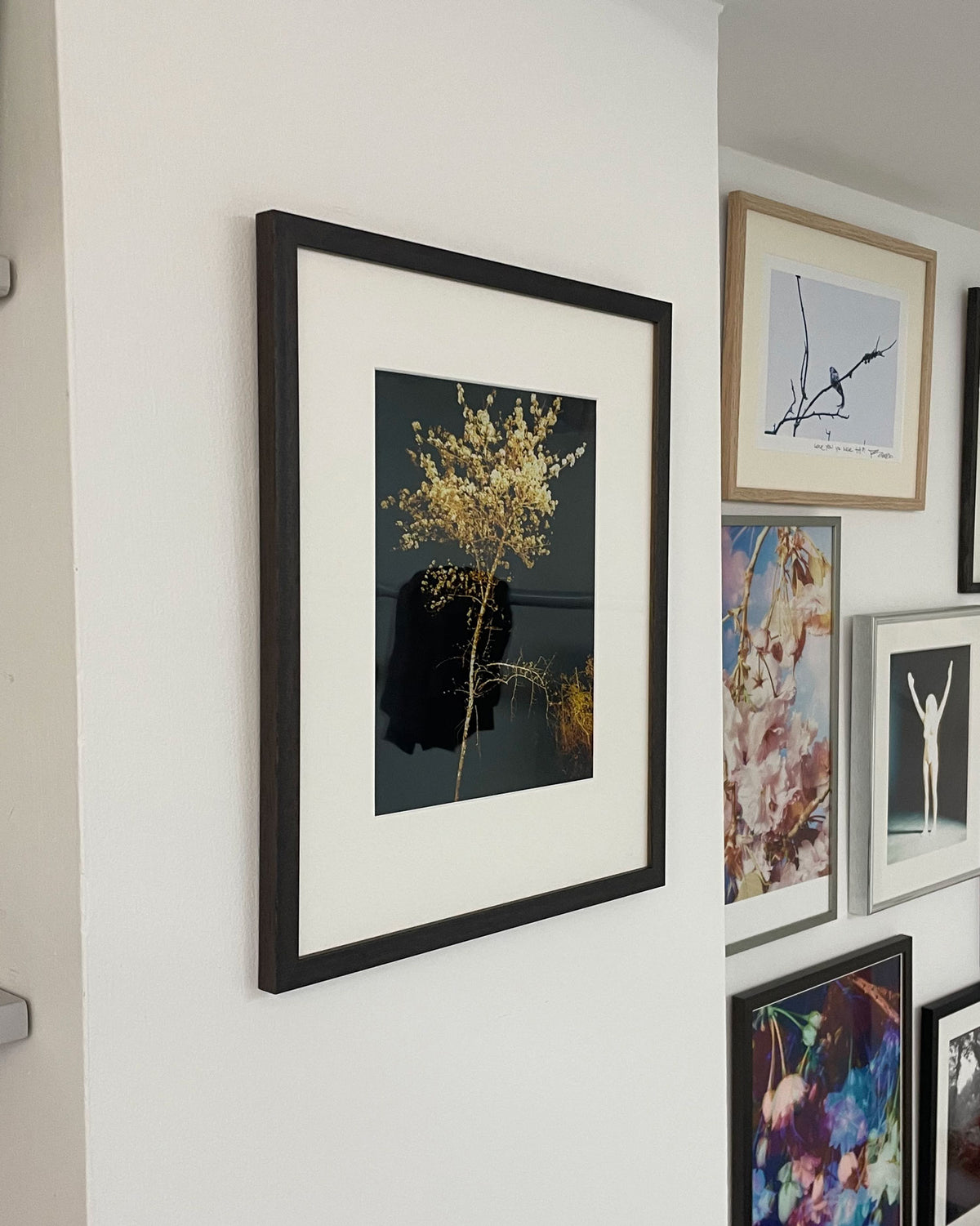 "Forever mesmerized by the images, they just keep giving. A pleasure to deal with. "
Cathal M, London, UK, 2022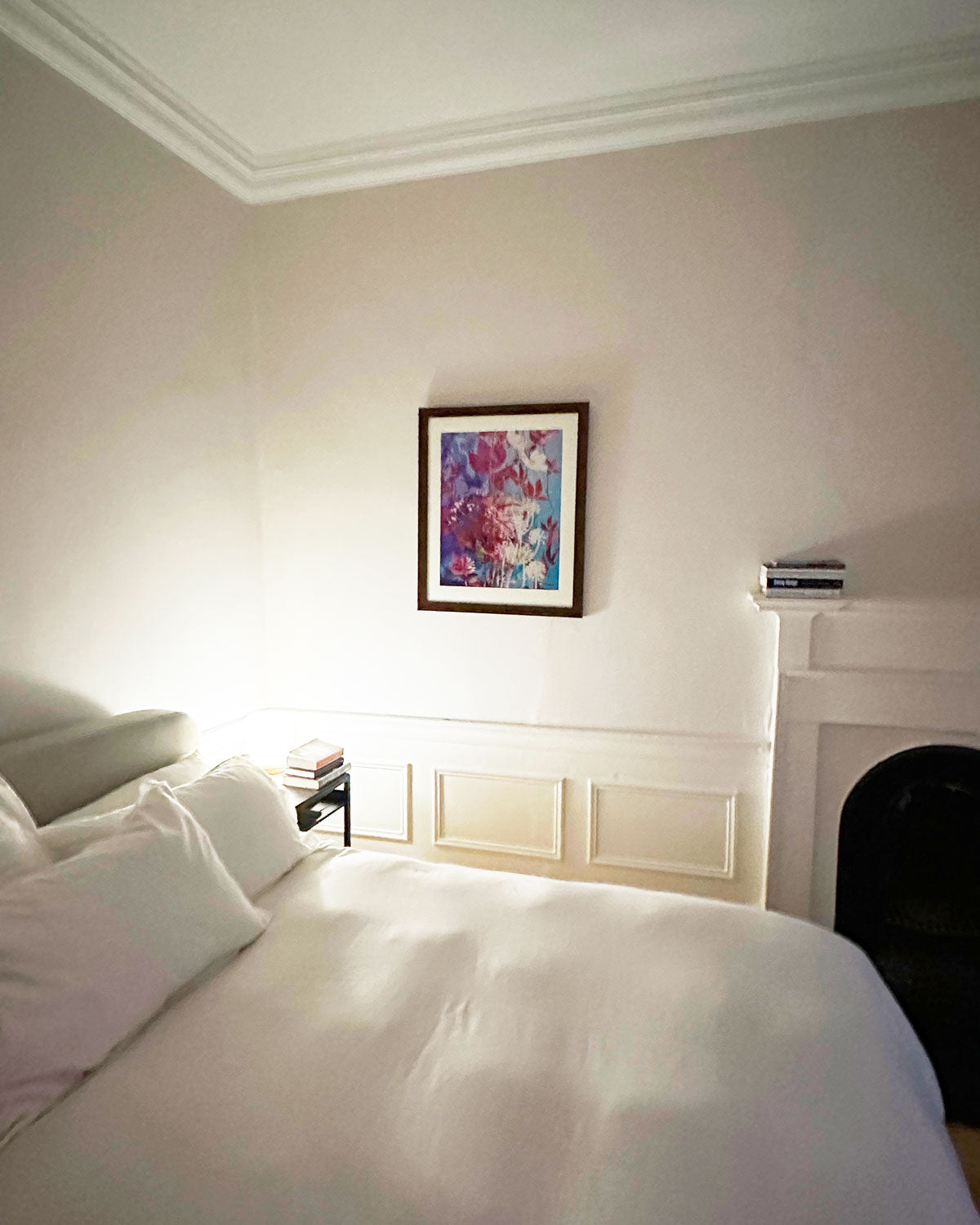 "Thank you for the wonderful photo! As a long-time fan of your work, I'd been eagerly keeping my eye on Sorika and the socials for just the right piece, determined to have an explosion of your lovely colours in my home. And sure enough, the day came… and I LOVE IT. And for what it's worth, I really appreciate the personal touch with the comms, and the thorough/careful approach you took to shipping the work up to me here in Edinburgh. Brilliant. Also, just so you can see where it's ended up, I have a fantastic local framer working a few blocks down from me - he's done a great job getting the print up onto the wall (picture attached). Thanks again - really thrilled to have some G McC on my wall!"
Demis LW, Edinburgh, Uk, 2022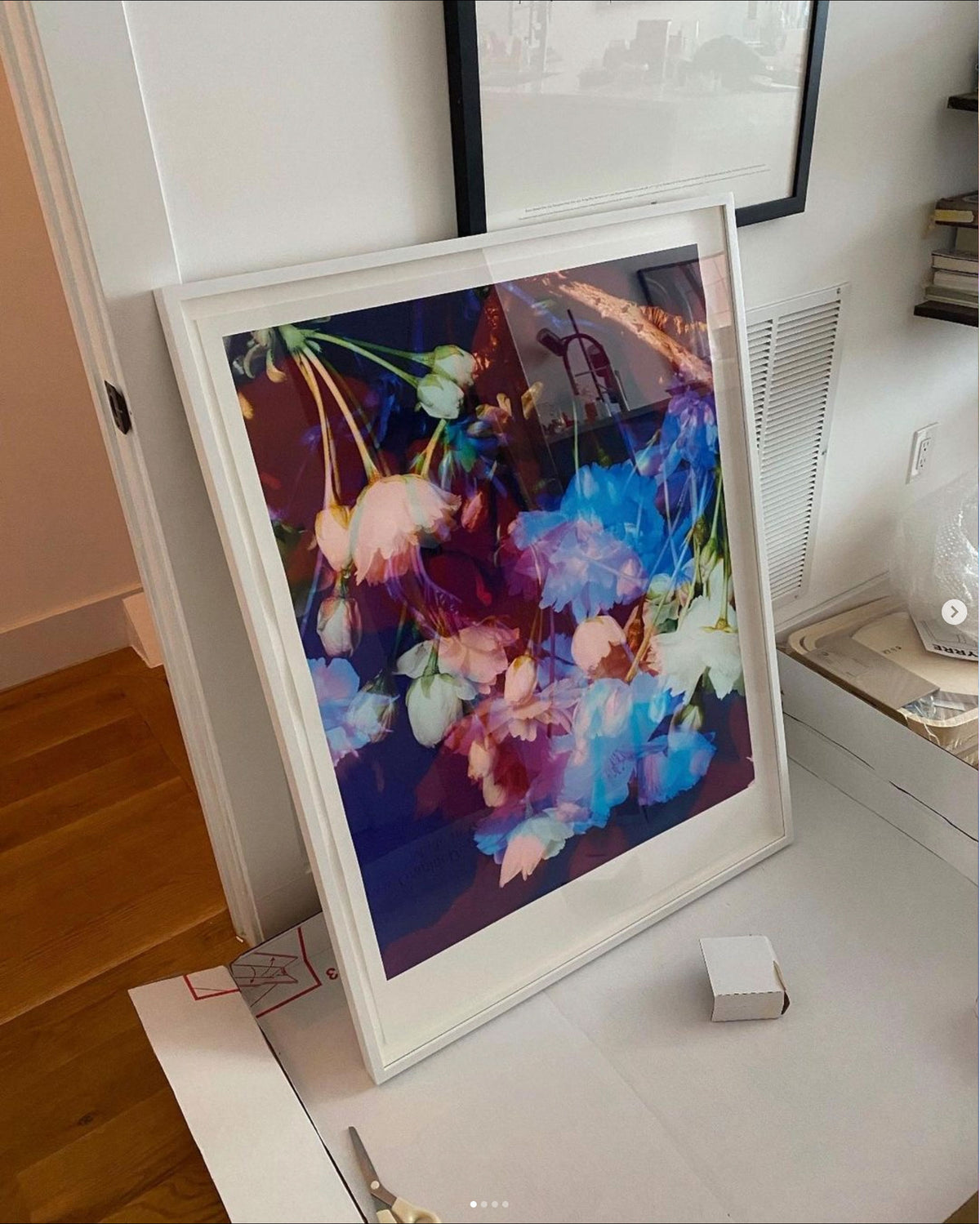 "It's an honor to have Gareth's photography hanging on my wall. The beautiful, vibrant colors and abstract, experimental qualities of his work is a testament to his ability to push the medium in a direction that blurs the line between photography and painting. Furthermore, the entire process, from the purchase of the print to the delivery, was handled with the utmost professionalism. I could not be happier with my purchase."
Christaan F, New York, USA, 2021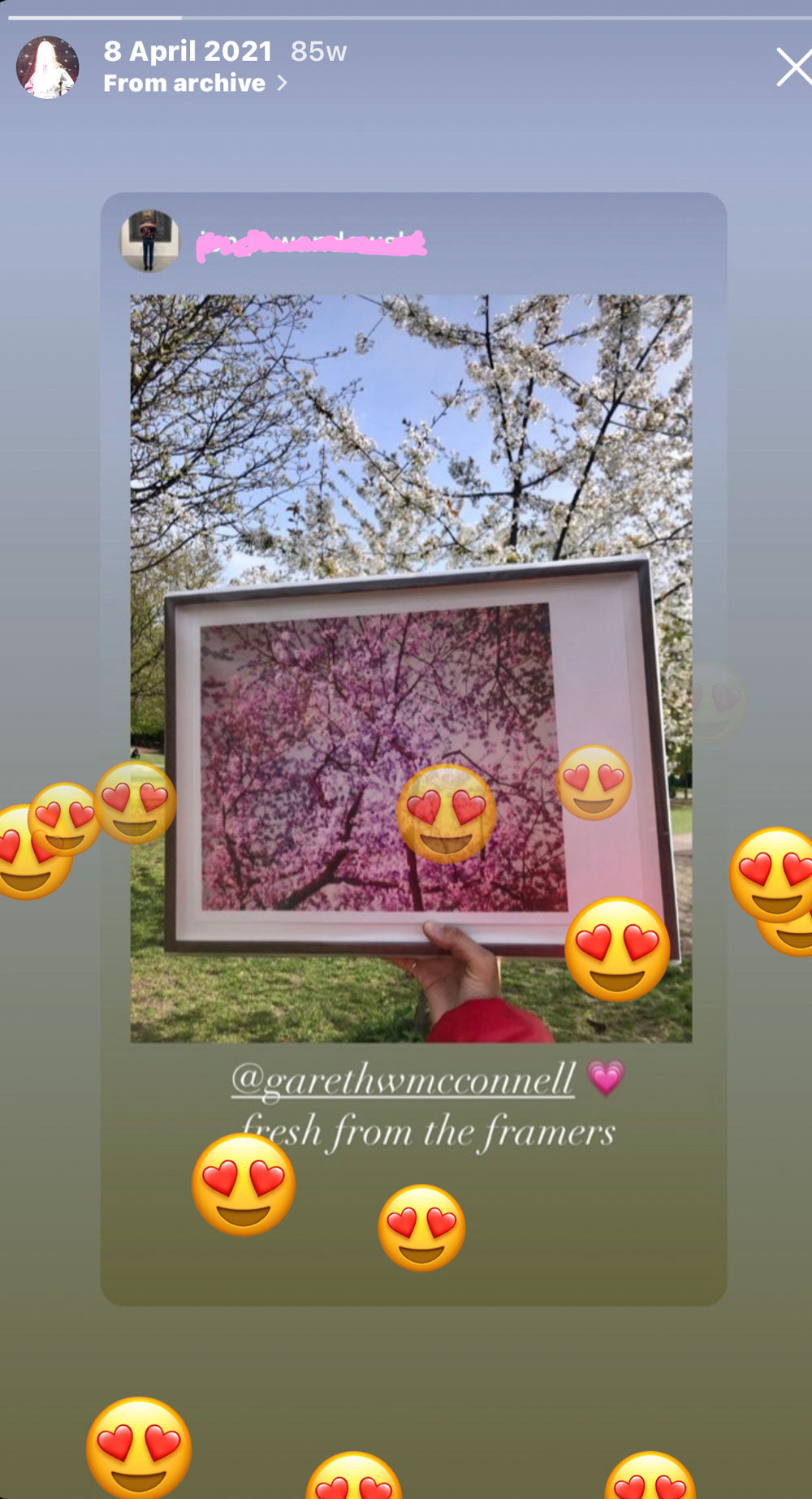 "Love this one"
Jen L, London, Uk, 2021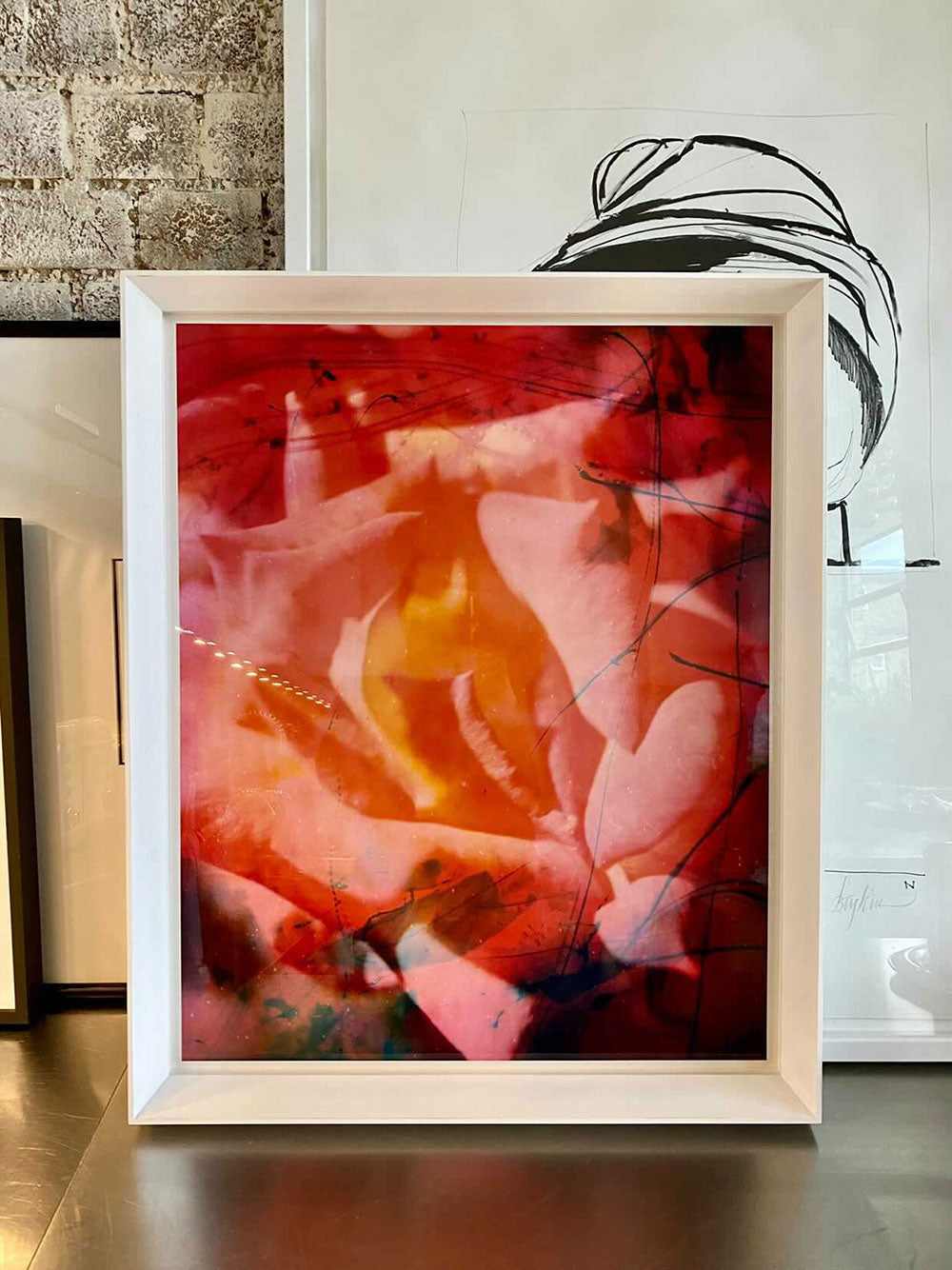 "One of my all-time favourite birthday gifts. Gareth's photographs are sumptuous colour bombs and it's a joy living with mine. Gareth is lovely as he is talented."
Alyssa W, London, Uk, 2021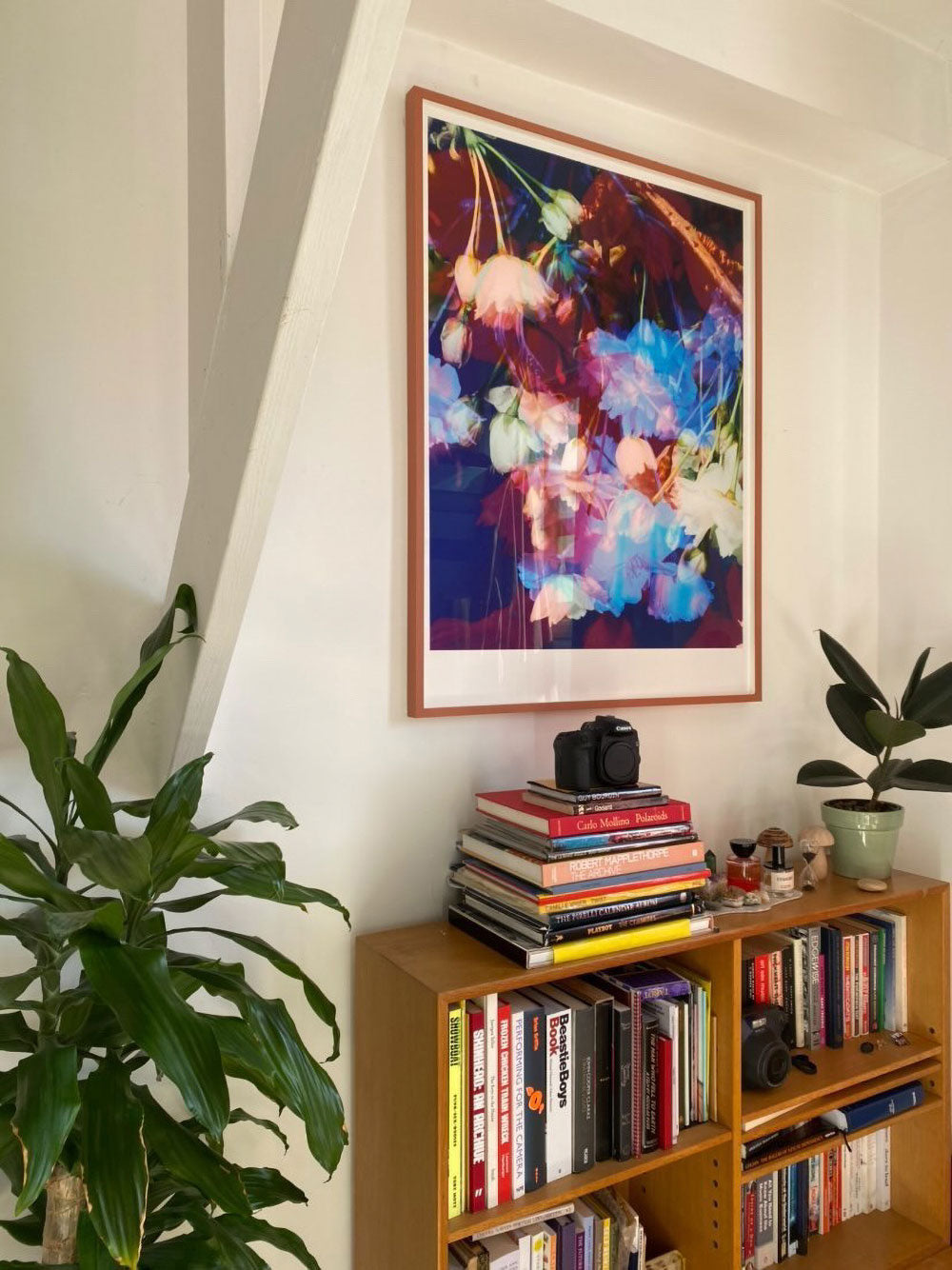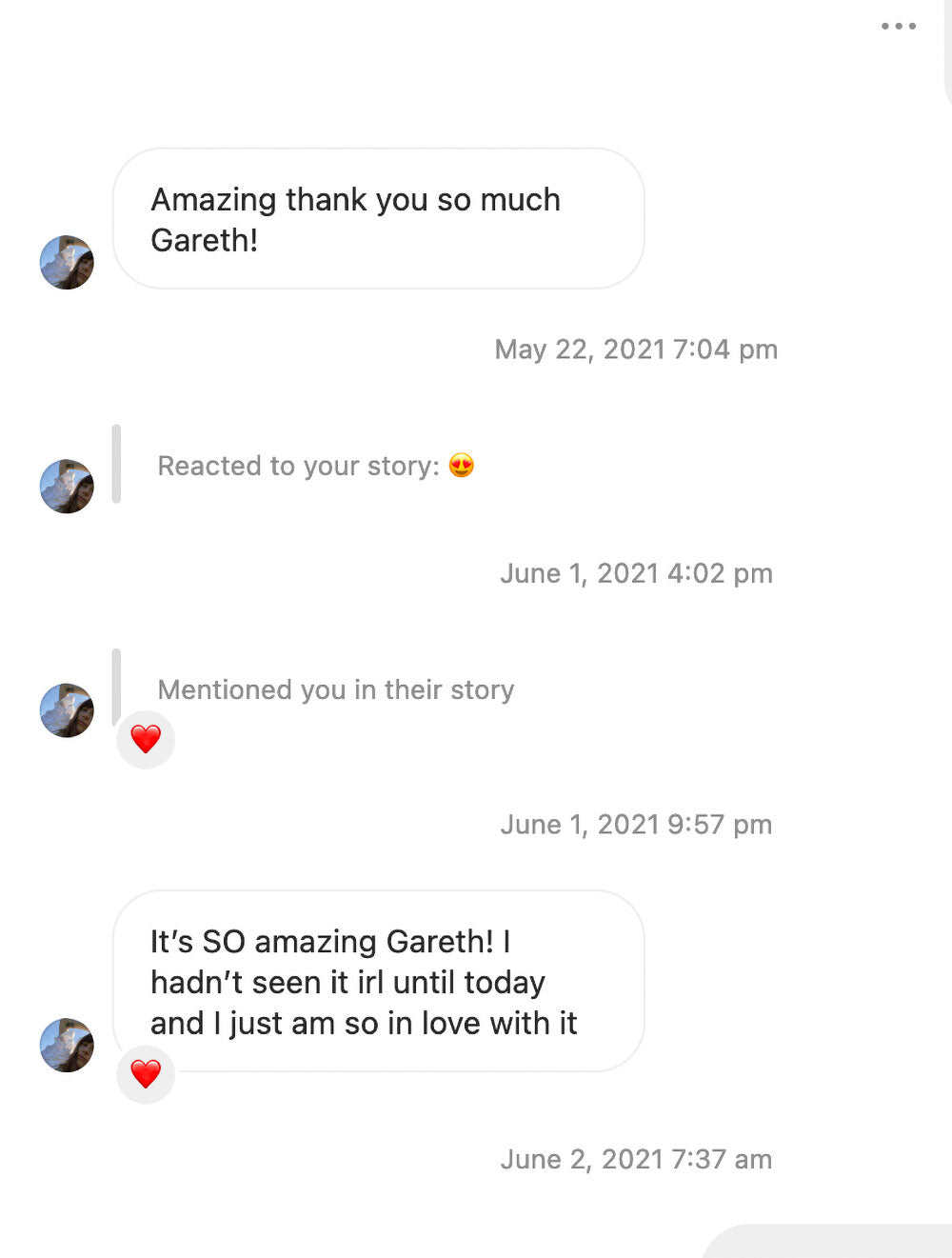 "It's SO amazing Gareth! I hadn't seen it irl until today and I just am so in love with it"
Vickie B, London, Uk, 2021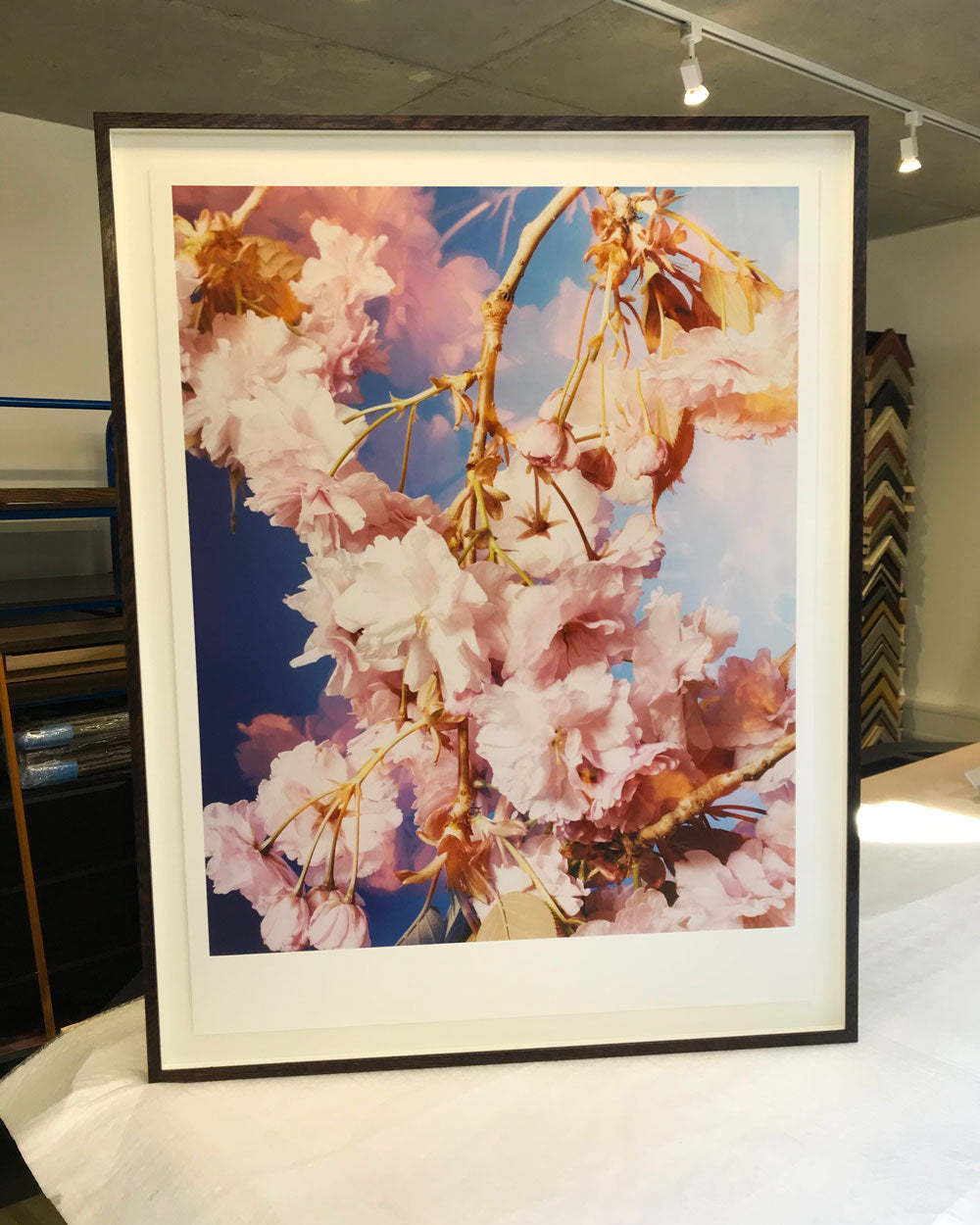 "I have been buying work from Gareth for nearly 20 years, and he never disappoints. I started with portraits and then fell in love with his flower pieces, I have about ten of these"
Tim McP, London, Uk, 2021